Estuardo G.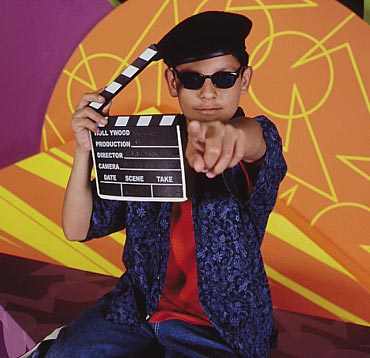 ZOOMer (Seasons 4-5)
Well, Estuardo, you didn't fit in any of the pages, so you get this one to yourself. And I have to say that you are my favorite ZOOMer of all the favorite ZOOMers, and it's a good thing you returned. So anyways, Mr. Mexican Boy, I hope that...

Estuardo:Uh, Dez, I'm not Mexican, I'm Guatemalen.

Yeah, and the Pope's no Catholic, he's Jewish. Or Hindu. Or Islam (yeah, right). Well, whatever. Anyways, I hope that you're going to Season 6 and...

Estuardo:Dez, I'm facing this voice problem.

What? Your voice is deep. And the producers hate it? Listen, producers, keep this poor boy on the show. So anyways, and that, that, that thing. Someone posted in the NZFC-TREATING-THIS-POOR-GIRL-LIKE-A-SHEEP-GUESTBOOK that you and Caroline had sex. Is that true?

Estuardo:What? Me and Caroline never had S-E-X. Wait, hold up. Did you say that the NEW ZOOM FAN CLUB Guestbook is treating you like sheep?

Yup, and if you have a chance, go sign the guestbook there.

Estuardo:Okay.

I'm going to have to chalk it up on that ethnic confusion. It seems that you are Guatemalen, but most people said you're Mexican.

Estuardo:Yeah, and I made it clear that I AM NOT MEXICAN. There's a difference between Mexican people and Guatemalen people.

And that's exactly right. What's the difference?

Estuardo:Well, Dez, you probably noticed that Mexican people come from Mexico, and Guatemalen people come from Guatemala. What's your ethnic background?

I'm Puerto Rican. And besides, I bet all no namers in the NZFC Guestbook are either Chinese or Japanese.

Estuardo:Hey, Shing Ying's Chinese!

I'm not talking about her. That's why I'm going to ask all people to enter their names. So that way, no one treats no one like sheep.