ZOOMer of the Month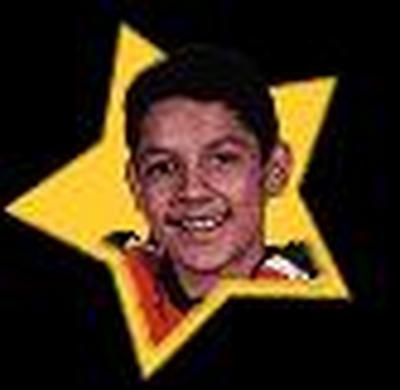 *Congrats to Estuardo the Guatemalan/Clolmbian Braceface (Hey! That's how I describe him)*
Hmm. Reasons why Estuardo is the August ZOOMer of the Month. 1)Just a pick. 2)My Favorite ZOOMer. 3)Two Seasons, and anything else I can think of. But Estuardo was deserved as the *August ZOOMer of the Month*

He's Guatemalan/Colombian and not Mexican. He's 15, guys. The have never mistaken Pablo, so why are they doing that to Estuardo? Well, we'll see.

Question of the Month:

What was Estuardo's favorite color?

Whatever makes you happy, Estuardo, congratulations!

More ZOOMers of the Month (later this year)
September 2003-Jared
October 2003-Alisa
November 2003-Zoe
December 2003-Buzz

WAY TO GO, ZOOMERS!